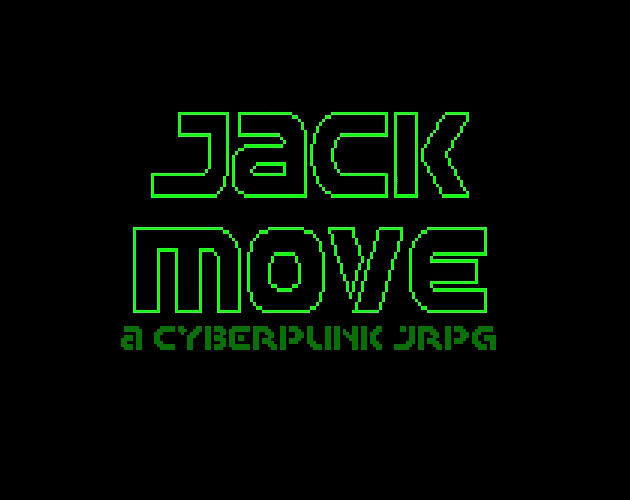 Hey there!
It's taken me a while to get there, but the Jack Move demo is now available! 🆒
A little about the game...
Jack Move is a cyberpunk themed Japanese style RPG. Jack Move is set in a "VHS-era" cyberpunk city filled with high-tech and low-life. Inspired by the novels of William Gibson, 80's computer interfaces and films such as Strange Days, Akira & Bladerunner. The game features beautiful modern pixel art, a unique turn based battle system and an 8 to 10 hour campaign. Players take on the role of Noa, a vigilante hacker who is thrust into a world of murder, kidnapping and dark research after her father goes missing.

The demo shows off a nice slice of the game, covering most of the major features. It starts with a brief introduction cutscene and then lets you loose in a small dungeon. There is about 15-30 minutes of gameplay depending on how you play it!
🐞 If you hit a bug or issue it would be great if you could submit it here 📸 Any screenshots or video would be super helpful to help debug and fix stuff 👍
📽 Please feel free to stream and post about the game!
💬 If you'd like to chat about the game and give me direct feedback then I'd love it if you came and joined the So Romantic Discord Server 👍
🎉 THANKS and hope you enjoy it! I can't wait to hear what you all think! 🎉

Files
jack-move-osx-alpha.zip
82 MB
Version 0.2.9
Mar 08, 2019
jack-move-win-alpha.zip
64 MB
Version 0.2.9
Mar 08, 2019
Comments
Log in with itch.io to leave a comment.
Hi, looks like a cool game! Any chance for a Linux demo/release? Really thanks for your time.